Vacation Rental Management
Our Promise
At Beach Luxury Vacations, we prioritize exceptional luxury, best-in-class vacation rentals, property management services, and outstanding value on the Emerald Coast in the areas of 30A, Sandestin® & Miramar Beach, Florida. With over 35 years of property management experience, we pride ourselves on providing top-rated vacation rentals to our guests, and vacation rentals management packages to owners on Emerald Coast.
Exceptional Luxury
Our experienced team of property managers hand-selects the highest quality vacation homes to suit every style and requirement. We are confident that your Emerald Coast vacation rental will surpass your expectations.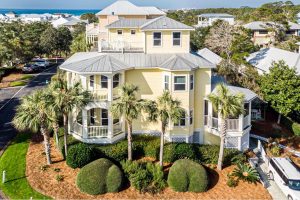 Best In-class Service
Every guest has access to dedicated reservationists who are available to ensure all your needs are met.
Our mission is to guarantee your experience is second to none.
Outstanding Value
We are committed to providing you the highest quality accommodations and services at the best possible value. Our extensive portfolio of professionally managed properties has something to fit every budget.
Why Beach Luxury Vacations?
You have found the perfect vacation rental paradise on 30A, in Sandestin® and Miramar Beach, Florida. You are just a reservation away from feeling warm, powder-soft white sand between your toes as the gentle surf of the Gulf of Mexico echoes in the background.
Beach Luxury Vacations is proud to offer Florida guests our luxury properties, concierge service, and assistance providing everything you'll need to complete your vacation rental on 30A, in Sandestin, and Miramar Beach. Our portfolio curators hand-select quality properties and our team enhances them with best-in-class services. Beach Luxury Vacations is one of the top Emerald Coast's professional luxury vacation rental management company of choice on 30A, in Sandestin® & Miramar Beach, Florida.
We are the new standard in Emerald Coast luxury vacation rentals on 30A, in Sandestin® and Miramar Beach, FL. At Beach Luxury Vacations, we understand that you lead a full and busy life that consists of numerous day-to-day responsibilities. That is why our company offers the finest vacation rentals and management packages making owning or visiting a property on 30A, in Sandestin®, Blue Mountain Beach, Gulf Place, Seagrove, Seaside, Watercolor, Grayton Beach or Miramar Beach both hassle-free and profitable. Regardless of your specific needs, we are equipped to provide you with the assistance you require to maintain a successful and lucrative investment while giving you the freedom to enjoy more of your personal life.
Your Vacation Rental on 30A, in Sandestin® and Miramar Beach, Florida
As one of the best vacation rental companies on Emerald Coast in the areas of 30A, Sandestin® and Miramar Beach, we are proud to say we offer many exquisite homes for rent to our customers.
Our Emerald Coast vacation rentals are simultaneously luxurious and relaxing for all guests visiting us on 30A, in Sandestin® and Miramar Beach, Florida. All our vacation rental homes are managed by our exceptional staff at Beach Luxury Vacations. Our staff is trained to keep all our Emerald Coast rental homes in top shape, ready to be enjoyed by the next guest.
As a brand, we are all about affordable luxury, so you can be sure that any 30A, Sandestin®, and Miramar Beach vacation rental and vacation you book with us is of the best.
Explore our options for 30A vacation rentals on the Emerald Coast and see why you should book your next luxury rental with Beach Luxury Vacations.
Our Vacation Rental Properties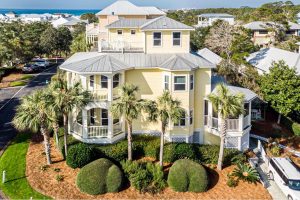 Here Comes the Sun
From $245.00 USD
Beds: 4 / Bath 3
Sugar Sands
From $275.00 USD
Beds: 3 / Bath 3
Bella Vita
From $350.00 USD
Beds: 6 / Bath 6.5
Baytowne Boardwalk
From $189.00 USD
Beds: 3 / Bath 3.5
Vacation Rental Management
Along with offering top-tier vacation rentals and amazing attraction services in the areas of 30A, in Sandestin® and Miramar Beach, we are a well-established vacation rental management company in Florida.
We pride ourselves on offering the best vacations rental management services to Emerald Coast homeowners. Our portfolio includes Santa Rosa Beach, Miramar Beach, Blue Mountain Beach, Gulf Place, Grayton Beach, Dune Allen Beach, Seacrest Beach, Seagrove Beach, Seaside, and Watercolor Beach. In addition to our vacation rentals, our vacation rental management services include turn-key service.  We supply your 30A, Sandestin®, and Miramar Beach vacation rental with all of the maintenance it needs from appliance replacement to lawn care. We even offer interior design work and remodeling in the off season!
We work with licensed and insured quality housekeeping vendors and we preform a 30-point inspection between guests so you can be sure your vacation rental home is well taken care of. Our complete vacation rental management service package includes advertising for your Emerald Coast 30A, Sandestin® & Miramar Beach vacation rental.  We faciliate all administration, maintenance, inspections, laundry, housekeeping services, and accounting.
Another point of pride for us as one of the best vacation rentals management companies in the Emerald Coast is that we have no hidden fees.  No other surprises here! 
Activities
Beach Luxury Vacations exists to give our guests the most relaxing vacation rental experience possible in our homes on 30A in Sandestin and Miramar Beach, FL.
Our concierge is available to help with information about the 30A area, as well as booking many attractions and services. One of the most popular services is our golf cart rental service. See our full list of concierge activities below:
Sunset Cruise
Yacht Dinner Cruise in Choctawhatchee Bay
Dolphin Cruise
Bonfires on the beach
Pontoon Boat Rentals
Jet Ski rentals
Yoga on the Beach
Parasailing Excursions
Deep-Sea Fishing Charters
Fishing Party Boats
Bike Rentals
Golf Cart Rentals
If any of these activities sound like something your group would like to do, reach out to our excellent team.

Can't wait to go back
Beach Bumminn is well located to the beach and several locally favorite restaurants, shops, and bars. The house is well furnished and decorated. Located on 30A this has become one of my new favorite places to stay!

5 Star
House was beautiful and all accommodations was what we expected, the only thing I can think of that we could have used was to have beach chairs available for use. I look forward to renting from this property management again.

Just what we were looking for!
Perfect location! Easy access to the beach, easy access to restaurants and stores. Beach was not crowded due to the private access and preserve area just west of this location.

Bella Vita
Our family reunion at Bella Vita was a great one! We enjoyed the accommodations and space the property had to offer for our group of 8 adults and 8 children. 
A Worthwhile, Florida Vacation Rental Experience on 30A, Sandestin® and Miramar Beach
Whether you are looking for a property to stay in, or for a vacation rental management company on Emerald Coast on 30A, in Sandestin® & Miramar Beach, we can meet your needs.
Explore what we have to offer today to see if we are the right fit for you!
If you are staying in one of our vacation rental properties and are looking for things to do on the Emerald Coast, our concierge has just what you need. 
Complete our online contact form to get started today!
Things to Do in 30A
If you are looking for things to do on the Emerald Coast, we have concierge services available to help throughout your stay. There is sure to be something for everyone!
We have plenty of resources to help you find exactly what you need, even if it is outside of our concierge services. Take a look at some of our guides listed below to help plan your perfect getaway. There are so many things to do on the Emerald Coast that there is sure to be an activity for you! You can rent jet skis, kayaks, pontoons, paddleboards, and beach chairs to make your beach day worthwhile.
There are plenty of amazing restaurants, coffee shops, and shopping centers on the Emerald Coast to visit when you want a break from the 30A sun. And, if you want to take a beautiful ride on the beach, there are plenty of scooter rentals, jeep rentals, and fishing charters to enjoy the Emerald Coast scenery.
All You Need to Know About Golf Cart Rentals in 30A Florida. You are visiting 30A to enjoy the finer things of ocean life, avoid traffic, the endless hunt for a parking space, and noise. To save yourself valuable time, the team at Beach Luxury Vacations compiled the...
Frequently Asked Questions
Have more questions? We've got you covered!
10 Things to do on 30A Emerald Coast
There are plenty of things to do on the Emerald Coast when renting a property on 30A, but take a look at the list of our 10 favorite activities.
Dolphin Watching Cruises
Deep-Sea Fishing Charters
Banana Boat Rides
Destin Harbor Boardwalk
Silver Sands Premium Outlets
Air Force Armament Museum
Wild Willy's Adventure Zone
Party Boat Tours
Parasailing Excursions
Sunset Cruises
What Celebrities live on 30A Emerald Coast?
For the reasons we just mentioned, the Emerald Coast is home to many celebrities. Take a look at the list below of celebrity sightings in 30A and see if your favorite celebrity lives or visits in town!
Kenny Chesney 
Jason Aldean
Luke Bryan 
Justin Moore
Emeril Lagasse – He also has a restaurant in 30A!
Ted Danson 
Mike Huckabee
Sheryl Crow 
Jessica Simpson 
Matthew McConaughey
Peyton Manning 
Drew Brees
Courteney Cox 
And plenty more!
Why is 30A so popular?
30A is a popular rental destination. For many reasons, we can't pin down just one reason! In addition to its white sandy beaches and the emerald green colored waters, 30A is a luxurious and serene beach town, with popular properties available for rent all year round.
There are so many things to do for residents and tourists alike that make 30A an exciting rental place to visit and spend your days. Almost every night in the summer, festivals and events are going on for the public to enjoy.
What is considered 30A Emerald Coast?
The Emerald Coast is considered the 24-mile stretch of coastline on the Florida panhandle. This area is home to beach towns like Destin, Okaloosa Island, and Fort Walton. 30A is the two-lane country road where these towns are located.
*SANDESTIN® is a federally registered trademark owned by Sandestin Investments, LLC ("SI"). Beach Luxury Vacations, LLC. is an independent entity, and is not affiliated with, sponsored by, or associated with SI. Any use or reference to SI or its trademarks is merely to identify a property or a location and does not suggest an affiliation with SI.