Why Beach Luxury Vacations?
Carefree luxury set alongside breathtaking beaches – that's the lifestyle at Destin.
Whether you're looking for a vacation rental beach house or condominium or want your Destin rental property managed, Beach Luxury Vacations is a rental property management company for Destin that will offer you second to none, fully customized service.
Of all the property rental management companies Destin has to offer, Beach Luxury Vacations provides the most tailored care of luxury properties to give visitors the memorable and rejuvenating experience they seek. We maintain your home as if it were our own with an attention to detail and comfort that will have visitors wanting to return every year.
If you are the proud owner of a house in 30A, Destin, or Miramar, then Beach Luxury Vacations is one of the highest-rated companies for managing rental properties hassle-free, with high ROI and competitive low rates. We manage vacation rentals in Santa Rosa, Miramar Beach, Blue Mountain Beach, Gulf Place, Rosemary Beach, Destin, Grayton Beach, Dune Allen Beach, Seacrest Beach, Seagrove Beach, Seaside, and Watercolor beach.
Property Rental Management Services in Destin
Advertisements
Our advertising goals are that each client has their unique Destin vacation rental property seen on various websites for its gem.
Administration
We work with your guests, handle your finances, arrange for stays, provide inspections, and get your property certified.
24/7 Concierge Services
We deliver around-the-clock, personalized concierge services to your guests for a luxurious and comfortable vacation.
Housekeeping
Enjoy ceiling to floor cleaning and laundry services before your guest's arrival and after their departure.
Worry-Free Maintenance
We perform regular inspections and hire trusted vendors to maintain and repair your property around your guest's stay.
Accounting Solutions
We help to manage your finances from your Grayton Beach vacation rental property, including income, taxes, and fees.
Our Vacation Rental Management Services in Destin
There are several property rental management companies in the Destin area to choose from, but Beach Luxury Vacations is unique among them. Many vacation rental management companies charge hidden fees and are too large to offer the superior standard of customer service that we provide when managing your Destin rental property. We also offer you a maintenance approval cap, meaning that we notify you of any unexpected maintenance fees exceeding the limit you decide on ahead of time. This means you never have to worry about how much you are spending on maintaining your property each month.
We will go the extra mile to make sure both visitors and homeowners are comfortable, whether that means going out to your property in the middle of the night to fix a plumbing emergency or being constantly available for even the most demanding guests.
If you own a property at Destin and are struggling to find a trustworthy vacation rental management firm, you can finally relax. No matter what your concerns are with the management of your Destin rental property—whether it's maintenance, occupancy, or customer service—Beach Luxury Vacations will take care of everything.
We advertise aggressively to keep your luxury vacation destination occupied when you're away, making sure you get an excellent return on your investment. Because our luxury property and rental management team consists of dedicated and experienced professionals, you and your Destin home are in safe hands.
Filter & Pool Programs
Includes routinely changing air filters
Add-On Lawn Care
We hire a lawn care service and take care of all payments and scheduling (price based on vendor quote)
Add-On Pest Control
Pest control and termite services ($92 quarterly for pest control, and termite price based on vendor quote)

Can't wait to go back
Beach Bumminn is well located to the beach and several locally favorite restaurants, shops, and bars. The house is well furnished and decorated. Located on 30A this has become one of my new favorite places to stay!

5 Star
House was beautiful and all accommodations was what we expected, the only thing I can think of that we could have used was to have beach chairs available for use. I look forward to renting from this property management again.

Just what we were looking for!
Perfect location! Easy access to the beach, easy access to restaurants and stores. Beach was not crowded due to the private access and preserve area just west of this location.

Bella Vita
Our family reunion at Bella Vita was a great one! We enjoyed the accommodations and space the property had to offer for our group of 8 adults and 8 children. 
Benefits to Owners
Choosing Beach Luxury Vacations as an expert vacation rental management firm in Destin will result in personalized services, increased return on investment for your property, and a team of marketing and management professionals working for you.
You can rest assured of working with an experienced and professional Destin property management company – there are no hassles or hidden fees, and we'll keep you informed of property rentals, care, and maintenance.
Renting your Destin property through Beach Luxury Vacations is so easy that it will make you feel like you are already on vacation.
Our Property Rental Management Destin package
When you choose Beach Luxury Vacations for expert rental property management in Destin Florida, you enjoy the following benefits:
Expert Marketing
Your luxury Destin rental property along Florida's Emerald Coast will have premier placement on booking channels including Beach Luxury Vacation's website as well as websites such as VRBO, HomeAway, Expedia, Airbnb, Google, and Facebook to boost exposure and increase the number of weeks booked.
Property owners receive bi-monthly competitive market analyses to ensure the highest return on investment for your managed Destin rental property.
Turn-Key Maintenance
You may not have purchased a luxury rental property in Destin to become a pool boy. Beach Luxury Vacations will handle all your property's maintenance, including landscaping and lawn care, pool care, repairs, pest control, and more.
We even offer interior design and decorating to make your Destin vacation rental property a luxurious accommodation for you and renters.
Each of Beach Luxury Vacations' vendors is highly rated, licensed, and insured, so your Destin rental property will have the best maintenance, service and management.
Professional Cleaning
Cleanliness is essential for rental properties. You and your renters can rest assured that your Destin managed rental property is clean and safe. Beach Luxury Vacation's professional cleaning companies will launder towels and linens and restock your property so it's ready for your next guests. A 30-point inspection will review your property's condition. Our professional Destin property managers and Beach Luxury Vacation's director will make periodic inspections to make sure everything is spotless and in perfect condition.
Reasonable Rates
There are no surprises at Beach Luxury Vacations. Our expert rental property management of Destin properties has no hidden fees or monthly maintenance fees, and agreements with property owners are easy to read and understand. The agreed-upon percentage and lock program fee are the only rates you will see on your monthly statement unless additional services are requested.
Administrative Details
We manage all the hassles of owning a vacation rental property in Destin. Before your guests arrive, Beach Luxury Vacations will handle communications with guests, collect signed contracts and rental fees, and make arrangements for check-ins. As part of your property rental management package we even handle registration of your Destin vacation property through the Florida Department of Revenue and collect and pay county and state taxes for rental property on behalf of our owners.
Amenities for Renters
Giving short-term rental guests the luxury treatment doesn't mean hiring a concierge or a butler, but it comes pretty close. Beach Luxury Vacations offers conveniences and amenities for guests at your Destin vacation rental property, including payments by credit card, concierge services for booking activities, dinner reservations and tickets, and laundry services for pressed suits and fluffy, clean towels.
These luxury property management services can make your Destin rental stand out from others along the Emerald Coast of Florida.
Decades of Professional Property Management Experience in Destin
When you hire Beach Luxury Vacations to manage your beach house or condominium at Destin, you're partnering with more than 35 years of property rental management experience.
Our Promise
At Beach Luxury Vacations, we prioritize exceptional luxury, best-in-class vacation rentals, property management services, and outstanding value on the Emerald Coast in the areas of 30A, Sandestin® & Miramar Beach, Florida. With over 35 years of property management experience, we pride ourselves on providing top-rated vacation rentals to our guests, and vacation rentals management packages to owners on Emerald Coast.
Exceptional Luxury
Our experienced team of property managers hand-selects the highest quality vacation homes to suit every style and requirement. We are confident that your Emerald Coast vacation rental will surpass your expectations.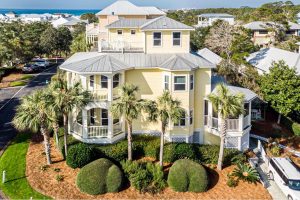 Best In-class Service
Every guest has access to dedicated reservationists who are available to ensure all your needs are met.
Our mission is to guarantee your experience is second to none.
Outstanding Value
We are committed to providing you the highest quality accommodations and services at the best possible value. Our extensive portfolio of professionally managed properties has something to fit every budget.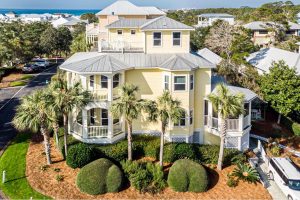 A Worthwhile, Destin Luxury Rental Management Experience
Coming with one of the highest rates of recommendation from homeowners in the Destin area, Beach Luxury Vacations values its property owners as much as its renters, offering them full-service vacation rental management plans tailored to their unique needs.
Additionally, our boutique concierge services are sure to keep your guests coming back year after year:
Sunset cruise
Yacht dinner cruise in Choctawhatchee Bay
Dolphin cruise
Bonfires on the beach
Pontoon boat rentals
Jet ski rentals
Yoga on the beach
Parasailing excursions
Deep-sea fishing charters
Fishing party boats
Bike rentals
Golf cart rentals
With these benefits, Beach Luxury Vacations sets the standard among property management companies in Destin, Florida.
Whether you're an owner looking to rent or a renter looking for an unforgettable luxury vacation, Beach Luxury Vacations is ready to help.
You're never short of places to eat in Destin Florida, an area of 30A with a smorgasbord of choice and plenty to suit every tastebud and social scene. And whichever Beach Luxury Vacations rental you're staying in, you won't be disappointed. From the most amazing...