Why Beach Luxury Vacations?
We are proud to be one of the most experienced property rental management companies in WaterColor, on 30A Florida. Our property management team will work to keep your home beautiful and pristine, just like the gorgeous shores of WaterColor.
We understand that eco-friendly houses require special care, so we hired the best professionals to manage your WaterColor property, from advertisement, administration and concierge, to housekeeping, maintenance and accounting. If you need WaterColor vacation rental management services, look no further.
If you are the proud owner of a house in 30A, Destin, or Miramar, then Beach Luxury Vacations is one of the highest-rated companies for managing rental properties hassle-free, with high ROI and competitive low rates. We manage vacation rentals in Santa Rosa, Miramar Beach, Blue Mountain Beach, Gulf Place, Rosemary Beach, Destin, Grayton Beach, Dune Allen Beach, Seacrest Beach, Seagrove Beach, Seaside, and Watercolor beach.
Our 30A, Destin & Miramar Beach Rental Management Services
Advertisements
We create an adaptive advertising plan to list your WaterColor home on multiple property rental sites.
Administration
We communicate with guests, collect contracts, fees, and taxes, set up arrangements, inspect the home, and get it certified.
24/7 Concierge Services
We provide concierge services to every guest, to deliver the most comfortable WaterColor vacation experience.
Housekeeping
Our housekeeping and laundry services will clean your WaterColor vacation rental property before a guest arrives and after they leave.
Worry-Free Maintenance
We inspect your WaterColor rental property and maintain any damages through our experienced vendors before and after a guest leaves. You can add on additional maintenance as well.
Accounting Solutions
We will help with managing your finances from the rental site, including any taxes or fees.
Your Rental Management Company in WaterColor, 30A
If you would like to work with one of the best property management companies in WaterColor and on 30A, we would love you to use Beach Luxury Vacations.
Our WaterColor vacation rental management firm works with homeowners to provide customized care to their properties. You can choose the services you find necessary to maintain your home at an affordable price.
We provide expert property rental management for luxury homes throughout the 30A beaches, including the WaterColor Resort.
As the "highest touch" WaterColor rental property management company, we work to keep your vacation home perfect year-round for you and your guests to enjoy.
Whether you need help with marketing, maintenance, profit, or housekeeping, we've got you covered. Also, our WaterColor property rental management package is completely transparent, we don't charge you hidden fees or hit you with surprises.
In a nutshell, with over 35 years of vacation rental management experience, our team at Beach Luxury Vacations provides expert property management for WaterColor, 30A Florida.
Filter & Pool Programs
Includes routinely changing air filters
Add-On Lawn Care
We hire a lawn care service and take care of all payments and scheduling (price based on vendor quote)
Add-On Pest Control
Pest control and termite services ($92 quarterly for pest control, and termite price based on vendor quote)

Can't wait to go back
Beach Bumminn is well located to the beach and several locally favorite restaurants, shops, and bars. The house is well furnished and decorated. Located on 30A this has become one of my new favorite places to stay!

5 Star
House was beautiful and all accommodations was what we expected, the only thing I can think of that we could have used was to have beach chairs available for use. I look forward to renting from this property management again.

Just what we were looking for!
Perfect location! Easy access to the beach, easy access to restaurants and stores. Beach was not crowded due to the private access and preserve area just west of this location.

Bella Vita
Our family reunion at Bella Vita was a great one! We enjoyed the accommodations and space the property had to offer for our group of 8 adults and 8 children. 
Benefits to Owners
Our rental property management in WaterColor offers the best of both worlds. You don't have to choose between fantastic e-Booking software or personal guest attention.
We will get you high-quality guests who won't leave a trace. Even if they do, our housekeeping and management services will eliminate any damages.
Our goal is to maximize your profits. Moreover, this property management firm in WaterColor takes only 20% of your room rate revenue to cover our services.
Consider Beach Luxury Vacations the "to go to" vacation rental management company for your property in WaterColor. We are proud to offer the most personal, around-the-clock attention in the rental management business.
You can attract the most attention from our extensive marketing, and your guests will want to return to your pristine rental site.
Our WaterColor Vacation Rental Management package
So what's included in your WaterColor Vacation Rental Management plan?
Advertisement
We will complete a Competitive Market Analysis bi-monthly to determine the best course of action for your rental site. This analysis will tell you how to get the biggest return on investment.
Our professional WaterColor Property Management team advertises your property on multiple websites, including:
Beach Luxury Vacations
AirBnB
Expedia
Google
HomeAway
VRBO
Expedia
Facebook
Furthermore, our local WaterColor property rental manager attends Emerald Coast events to market your property.
Our website houses an excellent digital booking system that minimizes discounts and maximizes profit.
Also, we improve your digital presence with complimentary professional photographs. Even if you renovate your home, we will not charge you for the photoshoot.
Administration
Our professional WaterColor property manager handles administrative tasks before your guests book the unit.
We will communicate with potential guests and answer any of their questions. Our WaterColor vacation rental management team collects the liability and rental contracts and any rental fees before they arrive at your property.
Then, we figure out their check-in arrangements. Before they arrive, we inspect the home to determine if the place needs repairs prior to or after their stay.
Concierge
Before, during, and after your guest's stay, we will give them our full attention. We offer 24/7 emergency maintenance, property information emails, and amenity instructions to help your guests get the most out of their WaterColor property rental package.
Housekeeping
Our laundry and cleaning services will provide your guests with fresh sheets and a welcoming atmosphere through housekeeping before they arrive. Once they go, they'll make your property seem good as new.
If you have a housekeeper already, you can continue using their services. Otherwise, we will hire one from an approved company.
We charge the guests for standard room cleans and homeowners for off-site laundry services.
After cleaning, we perform an inspection to find any major maintenance issues that we may need to handle.
Maintenance
As part of your WaterColor property rental management package our company periodically checks your property for any maintenance needed. We'll replace or restock any items and keep your amenities running to reduce your stress.
If you have a minor issue, we will hire the right people to perform quality work on your home. For larger issues, we inform you of the problem and help you get the job done.
We deduct the maintenance costs from your monthly income.
If you would like, we can regularly change your A/C filters for an extra $25 a month. Also, we can hire gardening services to keep your lawn beautiful. We also work with pest control services, to provide one of the most complete WaterColor property rental management experience on 30A.
Accounting
We handle your county and state tourist taxes monthly. You won't have to worry about the Walton County differential tax or rates either.
When you employ our professional vacation rental management company for your WaterColor home, we will get your home registered with the Florida Department of Revenue.
Our Promise
At Beach Luxury Vacations, we prioritize exceptional luxury, best-in-class vacation rentals, property management services, and outstanding value on the Emerald Coast in the areas of 30A, Sandestin® & Miramar Beach, Florida. With over 35 years of property management experience, we pride ourselves on providing top-rated vacation rentals to our guests, and vacation rentals management packages to owners on Emerald Coast.
Exceptional Luxury
Our experienced team of property managers hand-selects the highest quality vacation homes to suit every style and requirement. We are confident that your Emerald Coast vacation rental will surpass your expectations.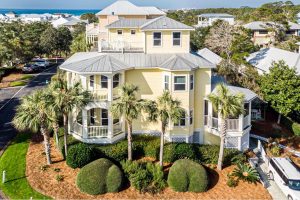 Best In-class Service
Every guest has access to dedicated reservationists who are available to ensure all your needs are met.
Our mission is to guarantee your experience is second to none.
Outstanding Value
We are committed to providing you the highest quality accommodations and services at the best possible value. Our extensive portfolio of professionally managed properties has something to fit every budget.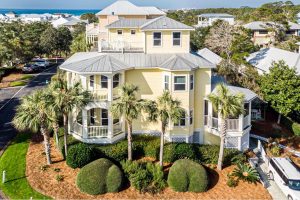 A Worthwhile, WaterColor Luxury Rental Management Experience
If you are looking to work with the best property rental management WaterColor company, look no further. We will handle advertising, administration, concierge, housekeeping, maintenance, and accounting services for you, your property, and your guests.
As part of our WaterColor rental property package we assist guests with booking tons of activities for the best vacation experience when your guests rent a house with us as well. Contact us today for a professional WaterColor property management experience.
You're never short of places to eat in Destin Florida, an area of 30A with a smorgasbord of choice and plenty to suit every tastebud and social scene. And whichever Beach Luxury Vacations rental you're staying in, you won't be disappointed. From the most amazing...