Why Beach Luxury Vacations?
At Beach Luxury Vacations we pride ourselves on our stellar reputation as the premier Seacrest rental property management company along the Florida Panhandle. We have over 35 years of experience in managing luxury vacation rental homes and villas in the vibrant yet secluded Seacrest Beach community.
Renowned for our service excellence in advertising, administration, concierge, housekeeping, maintenance, and accounting professionalism, our clients have instilled their confidence in our expertise.
Allow us to complete your vacation escape and safeguard your investments. If you are the proud owner of a house in 30A, Destin, or Miramar, then Beach Luxury Vacations is one of the highest-rated companies for managing rental properties hassle-free, with high ROI and competitive low rates. We manage vacation rentals in Santa Rosa, Miramar Beach, Blue Mountain Beach, Gulf Place, Rosemary Beach, Destin, Grayton Beach, Dune Allen Beach, Seacrest Beach, Seagrove Beach, Seaside, and Watercolor beach.
Property Rental Management Services in
Seacrest Beach
Advertisements
A vital tool for success. Beach Luxury Vacation leverages its 35 years of property management experience to ensure your Seacrest Beach vacation rental property reaches its target audience.
Administration
Represents your trust in our ability. Our professional Seacrest property managers understand the details involved in quality service and provide all parameters.
24/7 Concierge Services
Ongoing assistance before, during and after the departure of your guests. Beach Luxury Vacations ensure that client needs are met within the security of privacy and professionalism.
Housekeeping
Means ease of transition. Our local Seacrest vacation rental management experience ensures standards are unsurpassed. Housekeeping involves more than cleaning; it's about results.
Worry-Free Maintenance
Equals unsurpassed peace of mind. Allow our expert rental property management teams to perform these routine tasks while you and your Seacrest Beach guests rest assured.
Accounting Solutions
A measure of success. Our vacation rental management firm at Seacrest Beach manages incurred taxes, expenses, collections, income, and bank deposits.
Your Vacation Rental Management Company in Seacrest Beach
Trust in professionals to manage your Seacrest Beach rental property and define what luxury yet affordable vacationing means. Our collection of boutique rental properties along the breathtaking Emerald Coast makes us a destination, allowing our clients to build memories.
Beach Luxury Vacations established a reputation for excellence on both ends of the vacation rental spectrum. Our property owners value our service and commitment, while our guest clients appreciate how our perfectionism transforms their vacations into memorable events for their families.
For Our Valued Holiday Guests
Our diverse, upscale property portfolio caters to vacation destinations reserved for our target audience: you. We accommodate personal requests and promptly satisfy unique needs.
Our team is driven to provide quality personal service and surpass your expectations.
Filter & Pool Programs
Includes routinely changing air filters
Add-On Lawn Care
We hire a lawn care service and take care of all payments and scheduling (price based on vendor quote)
Add-On Pest Control
Pest control and termite services ($92 quarterly for pest control, and termite price based on vendor quote)

Can't wait to go back
Beach Bumminn is well located to the beach and several locally favorite restaurants, shops, and bars. The house is well furnished and decorated. Located on 30A this has become one of my new favorite places to stay!

5 Star
House was beautiful and all accommodations was what we expected, the only thing I can think of that we could have used was to have beach chairs available for use. I look forward to renting from this property management again.

Just what we were looking for!
Perfect location! Easy access to the beach, easy access to restaurants and stores. Beach was not crowded due to the private access and preserve area just west of this location.

Bella Vita
Our family reunion at Bella Vita was a great one! We enjoyed the accommodations and space the property had to offer for our group of 8 adults and 8 children. 
Benefits to Owners
Through our rental management services, we arm you and your vacation rental property with the finest resources so that you can spend more time enjoying Seacrest Beach and less time managing your property.
When we work with owners, our approach is personal, warm, and inviting. No question is too little or too big for us to answer. In this regard, our services are different from other Seacrest Beach property management companies. When you work with us, you know you'll always be taken care of in a speedy and professional manner.
Why choose our Seacrest property management company?
Our experts manage your Seacrest Beach vacation rental property and consider every contingency, so you don't have to. We offer tested policies for payment methods without hidden or surprise fees.
We have standardized check-in and check-out times, provide specialized services upon request, make arrangements as available for pet accommodations, and offer keyless entry systems to transition our guests seamlessly. In addition, our Seacrest Beach, Florida property management team understands the vacation rental market.
Our Seacrest Beach property management rental services include search-targeted on websites such as VRBO, Airbnb, Expedia, HomeAway, Google, and Facebook for maximum exposure and tractability. In return, guests browse their ideal property using their search parameters while our hosts benefit from a profitable and secure business venture.
Our invaluable rental management experience in this volatile industry allows us to analyze the profitability of your Seacrest Beach property and market it to a client in search of a premier vacation property to match yours.
When our listed properties require maintenance, we outsource efficient contacts who seamlessly manage the issue without intruding on guests or trespassing on privacy. Since we are recognized in the industry as rental property management experts by our clients, our Seacrest property management team stands behind the quality of our maintenance protocol.
The same standard is apparent in our housekeeping professionals. Cleanliness is the first impression on a guest. Our standards are like a warm, welcoming smile, and our 30-point questionnaire inspection meets those qualifications. When you hire our professionals to manage your Seacrest Beach rental property, you hire the most qualified personnel, and our housekeeping crews respect your home.
Dear Valued Guests: Please allow us the privilege to fulfill your vacation desires. Your next holiday adventure lies within our beautiful portfolio of managed luxury Seacrest Beach villas, cottage homes, and condominiums. We promise that even the sand between your toes is as pristine as the tranquil view. There's no extra charge for the azure surf.
Dear Honored Hosts: As our clients, we value your trust in our efficient Seacrest Beach rental property management company. We make no secret of it: we take care of every aspect of the rental and vacation aspect in our commitment to our clients.
When you choose Beach Luxury Vacation as a guest or host client on Seacrest Beach, you can rest assured by our over 35 years of industry excellence and experience in the vacation rental management industry. We stand united, synonymous with quality, care, and professionalism, to ensure an optimum experience.
Your peace of mind is always at the forefront of our quality service promise.
Our Promise
At Beach Luxury Vacations, we prioritize exceptional luxury, best-in-class vacation rentals, property management services, and outstanding value on the Emerald Coast in the areas of 30A, Sandestin® & Miramar Beach, Florida. With over 35 years of property management experience, we pride ourselves on providing top-rated vacation rentals to our guests, and vacation rentals management packages to owners on Emerald Coast.
Exceptional Luxury
Our experienced team of property managers hand-selects the highest quality vacation homes to suit every style and requirement. We are confident that your Emerald Coast vacation rental will surpass your expectations.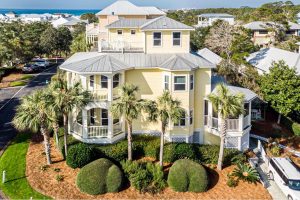 Best In-class Service
Every guest has access to dedicated reservationists who are available to ensure all your needs are met.
Our mission is to guarantee your experience is second to none.
Outstanding Value
We are committed to providing you the highest quality accommodations and services at the best possible value. Our extensive portfolio of professionally managed properties has something to fit every budget.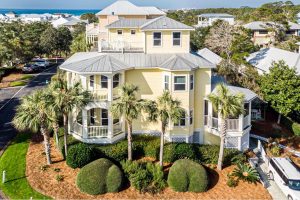 A Worthwhile, Seacrest Beach Luxury Rental Management Experience
Locals refer to the area as SoWal, but on the map it's South Walton County. It is the ideal haven for your next holiday adventure. Although secluded and away from the main Florida tourist hub, at Seacrest Beach, you will discover all the amenities to entertain you.
Enjoy the Village of South Walton and Peddler's Pavilion or immerse yourself in the stunning lagoon. Your options are endless.
For the romantic:
Sunset Cruise
Yacht Dinner Cruise in Choctawhatchee Bay
Bonfires on the Beach
Private Chef
For the sports enthusiast:
Pontoon Boat Rentals
Jet Ski Rentals
Yoga on the Beach
Bike rental
For the adventurist:
Golf cart rentals
Deep-sea fishing charters
Fishing party boats
Parasailing Excursions
You're never short of places to eat in Destin Florida, an area of 30A with a smorgasbord of choice and plenty to suit every tastebud and social scene. And whichever Beach Luxury Vacations rental you're staying in, you won't be disappointed. From the most amazing...