Why Beach Luxury Vacations?
Whether you have recently purchased a new property in Santa Rosa Beach and are looking for an experienced rental property management company to work with, or are an experienced property owner who is looking to switch property management services, look no further. Beach Luxury Vacations provides the new standard in luxury rental property management for Santa Rosa Beach on 30A, Florida.
We are here to provide you with a profitable financial investment and take away the stress from managing a luxury vacation rental property. Allow us to do the work for you.
If you are the proud owner of a house in 30A, Destin, or Miramar, then Bach Luxury Vacations is one of the highest-rated companies for managing rental properties hassle-free, with high ROI and competitive low rates. We manage vacation rentals in Santa Rosa, Miramar Beach, Blue Mountain Beach, Gulf Place, Rosemary Beach, Destin, Grayton Beach, Dune Allen Beach, Seacrest Beach, Seagrove Beach, Seaside, and Watercolor beach.
Property Rental Management Services in
Santa Rosa Beach, 30A
Advertisements
We market aggressively to ensure your Santa Rosa Beach vacation rental property will attract and receive bookings from high-paying guests who will treat your home with respect.
Administration
We take customer service seriously and handle all administrative needs before, during, and after guest arrival.
24/7 Concierge Services
We treat your guests like family. We provide them with such an exceptional renting experience that they will not wait to return!
Housekeeping
We have contracts with only the best cleaning companies who provide swift cleaning services upon guest departure.
Worry-Free Maintenance
We provide turnkey maintenance service and will maintain your Santa Rosa Beach vacation rental property to an exceptional level.
Accounting Solutions
We provide multiple accounting services for our property owners, such as dealing with contracts, rental fees, home certification and taxes.
Your Vacation Rental Management Company in Santa Rosa Beach
The beaches of 30A, including Santa Rosa Beach, are Florida's best-kept secret. The Santa Rosa Beach area is not filled with large hotel chains or rental condominiums but instead requires a more personal touch from your rental property management company. And that is where we come in.
Beach Luxury Vacations has over 35 years of experience in vacation rental management in Santa Rosa Beach, and we are here to provide your guests with a luxurious stay. Our team consists of local property management experts who live and work in the Santa Rosa Beach area and will treat your home and rental property customers with the utmost care and respect.
Because we are a boutique Santa Rosa Beach property management service on 30A, we provide top-notch rental services and individual attention. We are detail-oriented, and we pride ourselves on making sure all customers, both renter and property owner, have a pleasant experience working with us.
Filter & Pool Programs
Includes routinely changing air filters
Add-On Lawn Care
We hire a lawn care service and take care of all payments and scheduling (price based on vendor quote)
Add-On Pest Control
Pest control and termite services ($92 quarterly for pest control, and termite price based on vendor quote)

Can't wait to go back
Beach Bumminn is well located to the beach and several locally favorite restaurants, shops, and bars. The house is well furnished and decorated. Located on 30A this has become one of my new favorite places to stay!

5 Star
House was beautiful and all accommodations was what we expected, the only thing I can think of that we could have used was to have beach chairs available for use. I look forward to renting from this property management again.

Just what we were looking for!
Perfect location! Easy access to the beach, easy access to restaurants and stores. Beach was not crowded due to the private access and preserve area just west of this location.

Bella Vita
Our family reunion at Bella Vita was a great one! We enjoyed the accommodations and space the property had to offer for our group of 8 adults and 8 children. 
Benefits to Owners
TSanta Rosa Beach is the perfect location to invest in rental property management services. 30A is a fantastic area with a high rate of return renters year after year. Santa Rosa is known for its laid-back charm, with plenty of public beach access, bike paths, and golf carts available for your guests to rent and get around town.
Not only do people visit Santa Rosa beach for its luxury beach home rentals, but it is also known for its upscale dining, picturesque waters and beaches, and abundant nature activities.
Beach Luxury Vacations is one of the top rated vacation rental management companies on Santa Rosa Beach, and you can rest assured that your investment property is our utmost priority.
We offer a premium experience to our Santa Rosa Beach property owners, whether they are new to rental property management on 30A, or have years of experience and many properties in their portfolio. We handle everything for you, allowing you to sit back and relax and watch your investment thrive.
Our Property Management package in Santa Rosa Beach
Our complete Santa Rosa rental property management package includes six core services, but we tailor each rental management plan to the needs of the individual property owner. We are considered one of the highest owner-recommended vacation rental management companies in Santa Rosa Beach, mainly because of our extensive property management experience and deep knowledge of the property market on 30A, Miramar Beach and Destin.
We provide extensive marketing for our Santa Rosa properties and bi-monthly analyses to ensure the pricing of each luxury vacation rental home is competitive and receives a high return on investment. We are constantly monitoring the market as well as your property's visibility on popular rental sites. We also provide high-quality advertising photos at no additional cost to you!
In addition, our rental property management package for your Santa Rosa home includes a state-of-the-art online booking system that shows real-time availability, a feature incredibly popular with luxury property guests.
We take care of all administrative duties for each rental and provide each guest with a list of exclusive concierge activities. We make each guest feel like family, providing personal, individual attention throughout the duration of their stay.
Quality housekeeping and cleanliness of our managed Santa Rosa rental properties are among the essential needs your guests expect. Our quality housekeeping and turnkey maintenance services provide you the opportunity to relax as we make sure your house is sparkling clean and in top working order for each guest. We ensure all rental amenities are working and all items stay stocked. We complete regular maintenance evaluations on each property, and if anything goes wrong, we fix it immediately.
Our accounting service is part of our rental management services for your Santa Rosa Beach property. It makes owning and profiting from a luxury property rental in Florida a breeze, as we take care of registration of your home through the Florida Department of Revenue and submitting taxes for you. We also collect rental and liability contracts, rental fees, and tourism taxes from the guests.
In addition, our service fee is only 20% of the property revenue, which is a very competitive rate compared to other property management firms in Santa Rosa Beach.
All that is left for you to do is enjoy your additional income!
Our Promise
At Beach Luxury Vacations, we prioritize exceptional luxury, best-in-class vacation rentals, property management services, and outstanding value on the Emerald Coast in the areas of 30A, Sandestin® & Miramar Beach, Florida. With over 35 years of property management experience, we pride ourselves on providing top-rated vacation rentals to our guests, and vacation rentals management packages to owners on Emerald Coast.
Exceptional Luxury
Our experienced team of property managers hand-selects the highest quality vacation homes to suit every style and requirement. We are confident that your Emerald Coast vacation rental will surpass your expectations.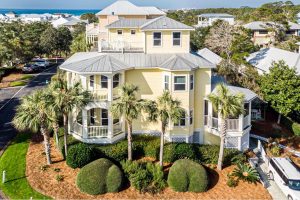 Best In-class Service
Every guest has access to dedicated reservationists who are available to ensure all your needs are met.
Our mission is to guarantee your experience is second to none.
Outstanding Value
We are committed to providing you the highest quality accommodations and services at the best possible value. Our extensive portfolio of professionally managed properties has something to fit every budget.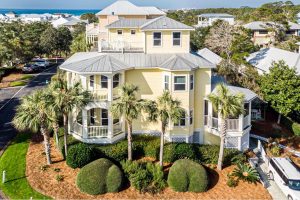 A Worthwhile, Santa Rosa Beach Luxury Rental Management Experience
There are several vacation rental management companies for Santa Rosa Beach, 30A Florida. But the experience with Beach Luxury Vacations is unlike any other. Besides the state of art advertisement strategies, administration, concierge, housekeeping, maintenance, and accounting services we provide, we also have dedicated concierge assisting guests with booking many other popular services.
We can provide the following concierge activities for your renters:
Bike rentals
Golf cart rentals
Jet ski rentals
Pontoon boat rentals
Sunset cruise
Dolphin cruise
Yacht dinner cruise
Bonfires on the beach
Yoga on the beach
Parasailing excursions
Deep sea fishing charters
Fishing party boats
Get in touch with us to learn more about what we can do for you as your 30A Santa Rosa property management company today.
You're never short of places to eat in Destin Florida, an area of 30A with a smorgasbord of choice and plenty to suit every tastebud and social scene. And whichever Beach Luxury Vacations rental you're staying in, you won't be disappointed. From the most amazing...