Why Beach Luxury Vacations?
Looking for one of the best rental property management companies in Miramar Beach, Florida?. Beach Luxury Vacations have professional vacation rental management experts to manage six components of your Miramar Beach property.
Our rental property management package for Miramar Beach includes worry-free management of Advertisement, Administration, Concierge, Housekeeping, Maintenance, and Accounting services. We are one of the top-rated Miramar Beach vacation rental management companies.
Let Beach Luxury Vacations manage your Miramar Beach rental property with top-tier customer service and an emphasis on customer satisfaction. We manage vacation rentals in Santa Rosa, Miramar Beach, Blue Mountain Beach, Gulf Place, Rosemary Beach, Destin, Grayton Beach, Dune Allen Beach, Seacrest Beach, Seagrove Beach, Seaside, and Watercolor beach.
​​Our Vacation Rental Management Services in
Miramar Beach
Advertisements
We advertise your Miramar Beach vacation rental property on a variety of platforms online, as well as booking channels. We want to be sure you have a high return on your investment!
Administration
Let us take care of the day-to-day tasks of keeping your property up and running! We will take care of any issues that arise to be sure you have a stress-free experience.
24/7 Concierge Services
Our concierge service will assist in booking excursions and outdoor activities for guests during their stay. The Emerald Coast has a lot to offer, and your guests will be able to enjoy it all.
Housekeeping
We hold our Miramar Beach vacation rentals to a 30-point inspection questionnaire upon arrival. The property inspectors and the company director will periodically take a walk-through of each Miramar Beach rental property to ensure quality cleanliness.
Worry-Free Maintenance
Take a look at our all-inclusive service options for maintaining your Miramar Beach vacation rental property. All vendors are licensed and insured.
Accounting Solutions
With our accounting services, you can be sure that your Miramar Beach rental property is being well-managed and documented.
Your Rental Property Management Company in Miramar Beach
When searching for a property management firm in Miramar Beach, Florida, look no further than Beach Luxury Vacations Property Management. By trusting Beach Luxury Vacations with the management of your Miramar Beach rental property, you are choosing over 35 years of experience in property management.
We take your needs into account so you can relax and know your Miramar beach rental property is in good hands at all times!
Our rigorous cleanliness inspections, high standards for quality customer service, and emphasis on providing you with top-notch vacation rental management service make us the best choice for a property management company on Miramar Beach, Florida.
We have a standard 20 percent of the room rate revenue commission policy on all properties we manage. Our rate is competitive when compared with many other Miramar Beach rental property management companies. This rate includes advertisement fees.
We only work with reputable and experienced vendors for maintenance work, and we will never ask you to schedule it on your own.
As a property owner, place your confidence in a rental management firm in Miramar Beach with over 30 years of experience in the business!
Filter & Pool Programs
Includes routinely changing air filters
Add-On Lawn Care
We hire a lawn care service and take care of all payments and scheduling (price based on vendor quote)
Add-On Pest Control
Pest control and termite services ($92 quarterly for pest control, and termite price based on vendor quote)

Can't wait to go back
Beach Bumminn is well located to the beach and several locally favorite restaurants, shops, and bars. The house is well furnished and decorated. Located on 30A this has become one of my new favorite places to stay!

5 Star
House was beautiful and all accommodations was what we expected, the only thing I can think of that we could have used was to have beach chairs available for use. I look forward to renting from this property management again.

Just what we were looking for!
Perfect location! Easy access to the beach, easy access to restaurants and stores. Beach was not crowded due to the private access and preserve area just west of this location.

Bella Vita
Our family reunion at Bella Vita was a great one! We enjoyed the accommodations and space the property had to offer for our group of 8 adults and 8 children. 
Benefits to Owners
Our vacation rental management package offers you the least amount of stress related to your Miramar Beach property. We will take care of almost all activities associated with running the rental service, and we will keep you informed so that you never miss anything.
When you hire one of the premier property management companies on Miramar Beach, you can expect to be wowed with the results. Not only are our commission rates affordable to you, but we treat your Miramar Beach vacation rental like our rental.
We genuinely aim to give our customers the most pleasant and stress-free experience possible.
With decades of experience, premium advertising services, and attention to detail in every way, we are excited to work with prospective customers looking for expert property management on 30A, Miramar Beach and Destin.
Our Miramar Beach Property Management package
Our six services are included in all of our Miramar Beach property management contracts. You can rest assured that our vacation rental management team for Miramar Beach will be sure to please you with attention to detail and quality of customer service.
Your guests can enjoy all the concierge has to offer with many different options for excursions and beach activities throughout their stay.
We are one of the most thorough property management companies in Miramar Beach. Specifically, we conduct a walk-through of all rentals after cleaning finishes to inspect for any other issues before the next renter checks into your home on Miramar Beach.
We quickly address any maintenance issues through veted maintenance services. We will schedule well-known vendors around the area to fix any problems.
Add-on lawn care and add-on scheduled maintenance are available! Rest assured, you won't receive outrageous maintenance fees, thanks to our maintenance approval cap. Set your cap anywhere between $100-$2,500, and we will arrive on-site to correct any issues.
We will notify you of any maintenance problems that will exceed your cap. Otherwise, we will take care of it!
With our accounting services, you can be sure to never miss a state or county tourist tax. We collect and pay these taxes for you monthly.
Our Miramar Beach rental property management team stays on top of the ever-changing tax rates to be sure you never miss a beat.
Take advantage of our thorough advertisement services across many online platforms, including third-party sites such as VRBO. As part of your property management package, we take professional photos of your Miramar Beach vacation rental property at no additional cost to you.
Need someone to handle bookings and set up guest check-in? The professional Miramar Beach property management team at Beach Luxury Vacations does it all!
Let us handle the administrative functions that can make owning, renting and managing your Miramar Beach property feel like a full-time job. We will take care of all bookings through our online service and communicate with all renters about any questions they may have.
Our online booking system is easy to use and shows live availability. We accept payment methods such as Discover, American Express, MasterCard, and Visa for guest security and safety. As a property owner, you will never receive charges for rental costs.
All of these features are a part of our complete vacation rental management service package that is available to you from our Miramar Beach property management experts.
Hire the professional team at Beach Luxury Vacations to manage your Miramar Beach rental property!
Our Promise
At Beach Luxury Vacations, we prioritize exceptional luxury, best-in-class vacation rentals, property management services, and outstanding value on the Emerald Coast in the areas of 30A, Sandestin® & Miramar Beach, Florida. With over 35 years of property management experience, we pride ourselves on providing top-rated vacation rentals to our guests, and vacation rentals management packages to owners on Emerald Coast.
Exceptional Luxury
Our experienced team of property managers hand-selects the highest quality vacation homes to suit every style and requirement. We are confident that your Emerald Coast vacation rental will surpass your expectations.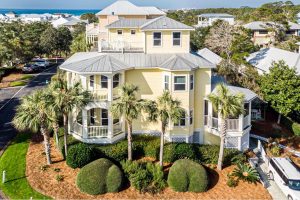 Best In-class Service
Every guest has access to dedicated reservationists who are available to ensure all your needs are met.
Our mission is to guarantee your experience is second to none.
Outstanding Value
We are committed to providing you the highest quality accommodations and services at the best possible value. Our extensive portfolio of professionally managed properties has something to fit every budget.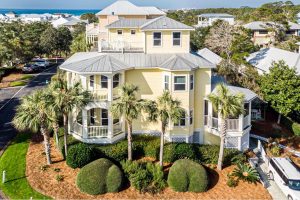 A Worthwhile, Miramar Beach Luxury Rental Management Experience
In addition to our top-tier rental management services, enjoy our concierge service, which assists guests in booking over 13 attractions on Miramar Beach. Take a trip to deep-sea fish, rent jet skis or bikes, or even rent a party boat! Your guests will be amazed by the options we have.
Looking for a rental right now that is managed by the professionals at Beach Luxury Vacations? Take a look at our Rentals page to check out our amazing rental properties!
You're never short of places to eat in Destin Florida, an area of 30A with a smorgasbord of choice and plenty to suit every tastebud and social scene. And whichever Beach Luxury Vacations rental you're staying in, you won't be disappointed. From the most amazing...