Why Beach Luxury Vacations?
Are you looking for a professional property management company in Rosemary Beach, 30A, Florida? Nestled into the beaches of 30A, you'll find the stunning Rosemary beach. With stunning views, jaw-dropping coastline, and a surplus of fine dining, having a Rosemary Beach property is one of Florida's best-kept secrets.
But managing your Rosemary Beach rental property is a different story. That's where we come in. A boutique vacation management company that redefines the luxury experience, our Rosemary Beach property management team helps you with advertising, administration, concierge, housekeeping, maintenance, and accounting services.
If you are the proud owner of a house in 30A, Destin, or Miramar, then Beach Luxury Vacations is one of the highest-rated companies for managing properties hassle-free, with high ROI and competitive low rates. We manage vacation rentals in Santa Rosa, Miramar Beach, Blue Mountain Beach, Gulf Place, Rosemary Beach, Destin, Grayton Beach, Dune Allen Beach, Seacrest Beach, Seagrove Beach, Seaside, and Watercolor beach.
Property Rental Management Services in
Rosemary Beach
Advertisements
Through managing a comprehensive advertising plan, we help curate new guests so your Rosemary Beach rental property is in constant high demand, and delivers great ROI.
Administration
With over 35 years of experience in rental management, our Rosemary Beach property management team handles all administrative tasks, from contracts to rental fee collections.
24/7 Concierge Services
We cater to all of your guests' needs through our premier concierge services. We're here to solve any problems, no matter the time of day.
Housekeeping
Our trusted cleaning services make sure that your Rosemary Beach rental property is thoroughly cleaned and that it is ready for new guests without delay.
Worry-Free Maintenance
We are recognised as one of the best property management companies in Rosemary Beach. We only work with the most experienced vendors so that your property remains in tip-top shape.
Accounting Solutions
Our Rosemary Beach property management team collects and pays your state and county tourist taxes for you every month.
Your Vacation Rental Management Company in Rosemary Beach
Beach Luxury Vacations truly is one of a kind. That's why we're one of the most sought out expert property management that Rosemary Beach has.
We have an unparalleled commitment to both the property owner and guest experience. Through our tailored plans for every individual owner and our dedication to every guest who steps foot in our doors, we're second to none. That's why we're one of the highest recommended property management companies Rosemary Beach has on 30A, Florida.
No matter how small the detail, we handle it all. Our Rosemary Beach property management team takes care of every aspect of the operation. All that, plus no hidden fees, makes us one of the best Rosemary Beach property management experiences in and around 30A.
Filter & Pool Programs
Includes routinely changing air filters
Add-On Lawn Care
We hire a lawn care service and take care of all payments and scheduling (price based on vendor quote)
Add-On Pest Control
Pest control and termite services ($92 quarterly for pest control, and termite price based on vendor quote)

Can't wait to go back
Beach Bumminn is well located to the beach and several locally favorite restaurants, shops, and bars. The house is well furnished and decorated. Located on 30A this has become one of my new favorite places to stay!

5 Star
House was beautiful and all accommodations was what we expected, the only thing I can think of that we could have used was to have beach chairs available for use. I look forward to renting from this property management again.

Just what we were looking for!
Perfect location! Easy access to the beach, easy access to restaurants and stores. Beach was not crowded due to the private access and preserve area just west of this location.

Bella Vita
Our family reunion at Bella Vita was a great one! We enjoyed the accommodations and space the property had to offer for our group of 8 adults and 8 children. 
Benefits to Owners
Through our rental management services, we arm you and your vacation rental property with the finest resources so that you can spend more time enjoying Rosemary Beach and less time managing your property.
When we work with owners, our approach is personal, warm, and inviting. No question is too little or too big for us to answer. In this regard, our services are different from other Rosemary Beach property management companies…when you work with us, you know you'll always be taken care of in a speedy and professional manner.
Our Rosemary Beach Property Management Package
When you trust our Rosemary Beach property management team with your luxury home, you are choosing to work with a thoroughly dedicated vacation rental management team.
As part of the tailored plans for each property owner, we offer bi-monthly market analyses to ensure the property is competitive and to guarantee optimal results for every property.
We handle all of the administrative functions. From thorough, friendly communication with the prospective guests to collecting all signed contracts (including rental and liability) to collecting rental fees and arranging welcoming, warm check-ins, we ensure that your Rosemary Beach rental property is in perfect shape for the guest's entire experience.
We go above and beyond to make sure guests experience the most convenience possible. From cleaning your Rosemary Beach vacation rental property to check-in arrangements, we ensure a luxury rental management experience for all your guests. That is why owners rate us as one of the best property management firms in Rosemary Beach, and guests choose us and trust us. Rest assured that they will come back to your vacation rental home.
But our dedication to a premier guest experience doesn't end there. We also offer extensive personal concierge services. Services include helping guests maximize their vacation experience by providing thorough information about the property, amenity instructions, pre-arrival contact to identify any requests and needs, making us one of the best professional Rosemary Beach property managers on 30A.
Whether you wish to use your own housekeeper or use one of our approved cleaning companies, we ensure the highest cleaning standard for your Rosemary Beach vacation rental home.
To make your experience easier, we also register the home through the Florida Department of Taxes. We collect and remit the rental tourism taxes to the county and state for our owners.
We know maintenance can be difficult to manage. That is why we only work with experienced vendors with proven track records to make sure your vacation rental property performs as well as it should. We take care of all the details from qualified vendors to speedy repairs so your property sings.
As one of the top rated rental management companies in Rosemary Beach, we do more than guest services, cleaning, and repairs. We also handle scheduling, accounting, and invoicing. In fact, we pay all the invoices for you and then deduct the total from your rental income per month, making payments easy and hassle-free. In brief, working with our top rated Rosemary Beach property management company will make your life easy and maximize your rental profit.
​
Our Promise
At Beach Luxury Vacations, we prioritize exceptional luxury, best-in-class vacation rentals, property management services, and outstanding value on the Emerald Coast in the areas of 30A, Sandestin® & Miramar Beach, Florida. With over 35 years of property management experience, we pride ourselves on providing top-rated vacation rentals to our guests, and vacation rentals management packages to owners on Emerald Coast.
Exceptional Luxury
Our experienced team of property managers hand-selects the highest quality vacation homes to suit every style and requirement. We are confident that your Emerald Coast vacation rental will surpass your expectations.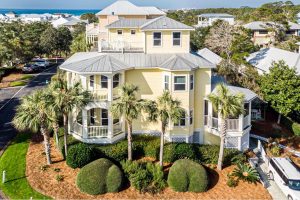 Best In-class Service
Every guest has access to dedicated reservationists who are available to ensure all your needs are met.
Our mission is to guarantee your experience is second to none.
Outstanding Value
We are committed to providing you the highest quality accommodations and services at the best possible value. Our extensive portfolio of professionally managed properties has something to fit every budget.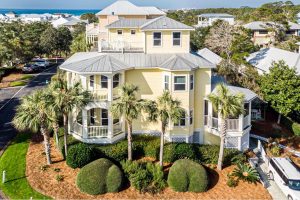 A Worthwhile, Rosemary Beach Luxury Rental Management Experience
At Beach Luxury Vacations, we aim to please. From both a guest and a property owner standpoint, we take care of any detail, no matter how big or small, to deliver a premium, top-tier, luxury experience.
Our services are not limited to Rosemary Beach property management and luxury vacation rentals. We can also help you book the best attractions in Rosemary Beach, including:
Bike rentals
Golf cart rentals
Jet ski rentals
Pontoon boat rentals
Sunset cruise
Dolphin cruise
Yacht dinner cruise
Bonfires on the beach
Yoga on the beach
Parasailing excursions
Deep sea fishing charters
Fishing party boats
Trust in our dedication and experience to manage your Rosemary Beach vacation rental property, and give us a call today.
You're never short of places to eat in Destin Florida, an area of 30A with a smorgasbord of choice and plenty to suit every tastebud and social scene. And whichever Beach Luxury Vacations rental you're staying in, you won't be disappointed. From the most amazing...