Why Beach Luxury Vacations?
Beach Luxury Vacations is one of the highest recommended 30A vacation rental management service companies on the Emerald Coast. Our hand-picked managed luxury homes rentals are spread out throughout the whole of the 30A Florida area, from Rosemary beach to Miramar Beach.
We manage your 30A property like it's our own. When you do well, so do we. That's why, with over 35 years of property management experience we never cut corners, use high-quality service providers, and inspect your luxury home after every guest and service. We manage properties in Santa Rosa, Miramar Beach, Blue Mountain Beach, Gulf Place, Rosemary Beach, Destin, Grayton Beach, Dune Allen Beach, Seacrest Beach, Seagrove Beach, Seaside, and Watercolor beach.
Our 30A, Destin & Miramar Beach Property
Rental Management Services
Advertisements
Our Emerald Coast advertising and booking experts will promote your 30A rental property to give you the most exposure for maximum income. We know the industry well and can keep your property as full as possible.
Administration
Sit back and let us do all your guest communication. Your 30A, Destin, and Emerald Coast property management company will handle all the paperwork and answer questions for you.
24/7 Emergency Maintenance
You may not be here to personally handle the guests and handle their needs, but we are. Our 30A management team is available 24/7 to handle any emergencies that may arise for your guest and your rental home. All our contractors provide high-quality work and are licensed and insured.
Housekeeping
There's no need to clean, launder linens, or restock amenities yourself.
Our cleaning companies and inspectors take care of everything for you.
Concierge Service
Our team is available to assist your guest with any concierge service or need that may arise. Each guest is personally contacted by a member of the team prior to check-in to answer any questions and meet their needs. 
Accounting Solutions
With over 35 Years of property management experience, our company also collects and pay monthly taxes for your 30A Property. We also keep up with any tax regulation changes to make sure you're always paying the right amount.
Marketing & Profit
We perform bi-monthly Competitive Market Analyses for our properties to verify the pricing structure is competitive and to ensure the highest return on investment. In addition, we have premier placement within our booking channels which offers homeowners accelerated placement and maximum exposure. We advertise on our site, and sites such as VRBO, AirBnB, HomeAway, Expedia, Facebook, Google etc. Our staff's community involvement, volunteer work, and sponsorship of local emerald coast events also increase rental property exposure to qualified and returning renters with family and friends in our area. Our ultimate goal is maximizing your property's income and while maintaining its quality.
Turn Key Maintenance Management
We handle every single detail, freeing you up to enjoy the profits by offering all-inclusive service options such as lawn care, pool care, pest control, preventative maintenance and third party vendor repairs. We even offer interior design work for owner that do not have the time to do it themselves. We uphold a great working relationship with the area's highest rated vendors and contractors to ensure timely and quality maintenance. All of our vendors are licensed and insured for your protection. Anytime an issue arises, you can rest assured knowing your property is in good hands.
Quality Housekeeping
Cleanliness is the foremost important item to your guests. Our cleaning companies will enter the property promptly upon guest check out to clean your property, launder linens and restock the provided starter amenity sets for your next guest. Our inspectors provide a thorough review of the cleaning services as well as the property's condition by answering a 30-point inspection questionnaire with attachment capabilities for photos of damage and/or any noteworthy issues. Additionally, the property manager and even the company director will complete periodic inspections of your property to verify completion of maintenance work and to verify the condition of your rental property
No Hidden Fees
We have no hidden fees and an easy-to-read owner statement. The agreed-upon percentage and lock program fee are the only reoccurring items you will see on your monthly statement unless you request additional services. We do not have any monthly maintenance fee requirements like most companies!
When partnering with Beach Luxury Vacations you are gaining access to the over 35 years experience in the industry with a brilliant, dedicated and loyal staff who are comprised of locals who work and live in the area and will treat your home with the love, care and respect it deserves!
We are a Professional Property Management Company on 30A, Florida
When guests spend time in your Emerald Coast property, they anticipate a luxury vacation experience. The Emerald Coast 30A area has become a vacation destination where guests expect private, exclusive, well-managed rental properties and beaches. Thus, both your property and their stay should mirror their expectations.
However, luxury goes beyond bedrooms and balconies; it should permeate every part of the guest experience.
The boutique experience includes having a comfortable, clean, well-maintained, and welcoming place to stay that feels more personal than staying at a hotel. That's where our established 30 A property management company steps in, providing real relationships with you and your guests with availability beyond normal office hours.
You provide luxury accommodation while our professional rental management team provides on-demand personalized guest services and keep guests happy, and your 30A property looking its best.
Guests' high-value experience will continue to attract more guests, providing you with high-level returns on your 30 property rental investments.
Our Rental Management packages
"Your investment is our priority, whether it be your vacation home or your luxury vacation."
Beach Luxury Vacations is one of the highest homeowner recommend property management companies in the 30A Florida area. We are a boutique-style 30A vacation rental management company where the needs of our homeowners and their properties are just as important as the need of our rental guests. We offer a full-service, fully customizable property management plan tailored to the needs of each specific homeowner on 30A. We have an exquisite, hand-chosen, collection of luxury homes along the Emerald Coast specializing in the immediate beach areas of Destin, Miramar Beach, and 30A.
We pride ourselves on being the "highest touch" rental management company on 30A. We are redefining luxury and exceeding expectations at every step by offering more housekeeping and maintenance inspections on our homes than any other rental management company offers on 30A. The level of service to our homeowners and guests is second to none.
Administration
With 35 years of property management experience on 30A Florida, our company handles all administrative functions prior to guest arrival: communicates with prospective guests, collects signed rental and liability contracts, collects rental fees, answers prearrival questions, sets up guest check-in arrangements, inspect before check-in, and we even register the home through the Florida Department of Taxes.
Our professional team of inspectors and property managers completes a walk-thru after each rental of your 30A home is cleaned to ensure the quality of cleaning and identify any maintenance issues for our homeowners.
Finally, we collect and pay your states and county tourist taxes for you on a monthly basis! This includes the differential tax for Walton County, monitoring the ever-changing tax rates, and registering your home with each entity on 30A, for vacation rental tourism tax purposes.
Personal Concierge Service
Your guests receive personal attention prior to, during, and after their stay. A member of our property management team is on hand to assist guests with any concierge or need during their vacation rental on 30A. Every guest is contacted prior to arrival to check for any special requirements and answer any questions they may have.
Housekeeping
We schedule cleaning and laundry services prior to and after each guest. We can use your current housekeeper or one of our approved Cleaning Companies. Cleaning and laundry services are charged to the guest for standard reservation cleans and to the owner for additional laundry services if done off-site, as well as deep cleans.
Maintenance
Have no worries when it comes to minor maintenance issues. We are a professional property management company with a long history of vacation rentals management on 30A and work with experienced vendors to make sure your home has quality work performed. Our Rental management team is very knowledgeable of the 30A & Emerald Coast area, handles scheduling around or with guests, and we pay the invoices for you then deduct it from your rental income for the month. This will show up in your monthly Owners Statement.
Maintenance Approval Cap:
Worried about how much is spent on maintenance each month? Not with us!!! You can set a maintenance approval cap in your contract of anywhere from $500-$2500. Then we will notify you of any issues that exceed that amount on a monthly basis. For example: You have a $500 cap, no problem… a dishwasher issue, we took care of it… an a/c issue, we've got you covered… need a new Keurig, uh oh at limit… Hey Karen, you have hit your limit but you need a new Keurig because yours has died after 10 long wonderful years, oh, you want an ocean blue one to match the painting we picked out and installed for your living room, no problem, we can order that! Rest assured, our owners never really hit those caps, most do not even come close. Our 30A property managers arrive on site and do everything in their power to take care of the issue themselves so you do not need that plumber or a/c tech unless it is absolutely necessary. Our goal is to keep your cost down because that makes you happy and we want happy owners!
Smoother Accounting
Our 35+ years of rental-property accounting allows you to sit back and enjoy your income without worrying about day-to-day booking, monthly accounting, or monthly tax remittance.
Our professional 30 property management form will provide monthly statements, which include receipts, expenses, and disbursements. You will receive your monthly net rental funds on time every month via ACH deposit.
Our professional property managers book all your 30A Florida rentals for you and accept payment for reservations through all major credit cards. Our state-of-the-art booking system integrates into our website and all our advertising platforms. Since all bookings are live, you never have to worry about double-booking between platforms.
Finally, our dedicated 30A property rental managers ensure that you never have to worry about monitoring tax law and rate changes because we will do it all for you.
Our Promise
At Beach Luxury Vacations, we prioritize exceptional luxury, best-in-class vacation rentals, property management services, and outstanding value on the Emerald Coast in the areas of 30A, Sandestin® & Miramar Beach, Florida. With over 35 years of property management experience, we pride ourselves on providing top-rated vacation rentals to our guests, and vacation rentals management packages to owners on Emerald Coast.
Exceptional Luxury
Our experienced team of property managers hand-selects the highest quality vacation homes to suit every style and requirement. We are confident that your Emerald Coast vacation rental will surpass your expectations.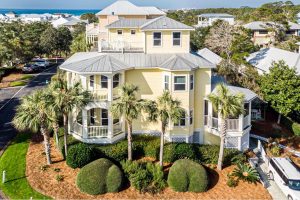 Best In-class Service
Every guest has access to dedicated reservationists who are available to ensure all your needs are met.
Our mission is to guarantee your experience is second to none.
Outstanding Value
We are committed to providing you the highest quality accommodations and services at the best possible value. Our extensive portfolio of professionally managed properties has something to fit every budget.
Filter & Pool Programs
Includes routinely changing air filters
Add-On Lawn Care
We hire a lawn care service and take care of all payments and scheduling (price based on vendor quote)
Add-On Pest Control
Pest control and termite services ($92 quarterly for pest control, and termite price based on vendor quote)

Can't wait to go back
Beach Bumminn is well located to the beach and several locally favorite restaurants, shops, and bars. The house is well furnished and decorated. Located on 30A this has become one of my new favorite places to stay!

5 Star
House was beautiful and all accommodations was what we expected, the only thing I can think of that we could have used was to have beach chairs available for use. I look forward to renting from this property management again.

Just what we were looking for!
Perfect location! Easy access to the beach, easy access to restaurants and stores. Beach was not crowded due to the private access and preserve area just west of this location.

Bella Vita
Our family reunion at Bella Vita was a great one! We enjoyed the accommodations and space the property had to offer for our group of 8 adults and 8 children.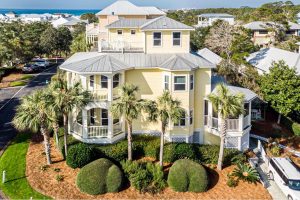 Letting Beach Luxury Vacations Manage Your 30A, Destin & Emerald Coast Property
If you're looking for a 30A property management company in Florida, Beach Luxury Vacations works for both you and your guests. Our professional and dedicated property managers on 30A, Destin & Emerald Coast will do everything for you and your guests so you can enjoy your profits and your guests can enjoy their vacation.
When you work with us for the management of your 30A beach rental property, you're tapping into over 35 years of experience. We are one of the best rental management companies in the 30A area, with an established reputation for keeping property owners and their guests happy.
However, our property management services don't stop with maintaining and renting luxury places on 30A, Emerald Coast & Destin. The boutique vacation experience also involves helping guests have memorable Emerald Coast vacation experiences.
Our concierge service can help guests find activities around the Gulf and Bay, including cruises, fishing charters and party boats, fun water and land vehicle rentals, enjoyable beach activities, or even a private chef.
To quickly learn about the 30A area, book your vacation rental, golf cart rental, find about about hotels on 30A, or other 30A, Destin, or Miramar attractions & entertainment, or even a bicycle call our friendly team at Beach Luxury Vacations! If you require help with any rental services related to 30A, call our team today, or read our 30A blog for more information on the area, before contacting the professional team at Beach Luxury Vacations!
You're never short of places to eat in Destin Florida, an area of 30A with a smorgasbord of choice and plenty to suit every tastebud and social scene. And whichever Beach Luxury Vacations rental you're staying in, you won't be disappointed. From the most amazing...