Why Beach Luxury Vacations?
There's no better escape than with the affordable luxury vacation rental experience at Beach Luxury Vacations.
Six main services are the backbone of our expert rental property management for the Seagrove Beach area, along the stunning 30A in Florida: strategic advertisements, professional administration, dedicated concierge, meticulous housekeeping, quick-response maintenance, and transparent accounting.
With over 35 years of vacation rental management experience under our belt, we can confidently suggest that owners and prospective homeowners along 30A can end their search for 30A Seagrove, Florida property rental management.
If you are the proud owner of a house in 30A, Destin, or Miramar, then Beach Luxury Vacations is one of the highest-rated companies for managing rental properties hassle-free, with high ROI and competitive low rates. We manage vacation rentals in Santa Rosa, Miramar Beach, Blue Mountain Beach, Gulf Place, Rosemary Beach, Destin, Grayton Beach, Dune Allen Beach, Seacrest Beach, Seagrove Beach, Seaside, and Watercolor beach.
Property Rental Management Services in
Seagrove Beach, 30A
Advertisements
Targeted advertising means our rental property management firm for Seagrove Beach reaches the prime audience for qualified and trustworthy renters, consistently.
Administration
A professional Seagrove Property Manager delivers boutique service on every aspect of Seagrove Beach vacation rental management, from quick-response maintenance to interior design consultation.
24/7 Concierge Services
Guests enjoy concierge services prior, during and after their departure, as part of our "highest touch" Seagrove Beach property management experience. From exploring a dolphin cruise to indulging in a private chef, we will assist your guests to book memorable attractions.
Housekeeping
Housekeepers obsess over every detail and regular inspections reinforce our superior standards. Boutique-level service launders linens, refreshes amenity sets, and cleans promptly upon check-out.
Worry-Free Maintenance
Choosing our caring expert property rental management for Seagrove, 30A Florida, means high quality maintenance, fast—and always from licensed local vendors.
Accounting Solutions
Expert property management also includes financial partnerships with you. No hidden fees and simple contracts reinforce our 30A Seagrove vacation rental management experience.
Your Property Management Company in Seagrove Beach
With Beach Luxury Vacations, experience the stunning beauty of the 30A area. Live like a local and help vetted guests enjoy paradise with boutique service from one of the best property rental management companies in Seagrove Beach.
Every moment of the Seagrove beach property management experience is designed to give homeowners and guests the pleasure of real beach living, without the worries of home life. The Beach Luxury Vacations team is one of the top-rated vacation rental management companies in Seagrove Beach.
From the first day you sign an easy-to-understand contract, you can trust the superior service of our rental management firm on Seagrove Beach.
Caring maintenance and concierge staff take care of everything, from keeping your rental filled with guests, to delivering a memorable and affordable Seagrove Beach luxurious vacation. We offer true professionals to manage your Seagrove Beach vacation rental property.
Filter & Pool Programs
Includes routinely changing air filters
Add-On Lawn Care
We hire a lawn care service and take care of all payments and scheduling (price based on vendor quote)
Add-On Pest Control
Pest control and termite services ($92 quarterly for pest control, and termite price based on vendor quote)

Can't wait to go back
Beach Bumminn is well located to the beach and several locally favorite restaurants, shops, and bars. The house is well furnished and decorated. Located on 30A this has become one of my new favorite places to stay!

5 Star
House was beautiful and all accommodations was what we expected, the only thing I can think of that we could have used was to have beach chairs available for use. I look forward to renting from this property management again.

Just what we were looking for!
Perfect location! Easy access to the beach, easy access to restaurants and stores. Beach was not crowded due to the private access and preserve area just west of this location.

Bella Vita
Our family reunion at Bella Vita was a great one! We enjoyed the accommodations and space the property had to offer for our group of 8 adults and 8 children. 
Benefits to Owners
Superior customer service means we obsess over every detail of each guest's experience, building relationships that keep trusted visitors coming back. Expert rental property management for the Seagrove Beach area, along the stunning 30A in Florida, is our standard.
This premier property management along 30A, Seagrove Beach empowers vacation homeowners to truly enjoy the benefits of a vacation rental home. Once you partner with our expert property management for Seagrove, we will handle every detail.
Our Seagrove property rental management team takes ownership of the to-do list, handling the before, during, and after of every successful vacation rental. From targeted marketing to relationship-building that keeps guests coming back, Beach Luxury Vacations does it all.
Beach Luxury Vacations puts the "vacation" back into "vacation house," giving homeowners peace of mind in all aspects of their vacation rental journey.
Our Seagrove Beach Vacation Rental Management package
Below is a detail of our personalized property management services for Seagrove Beach, 30A Florida.
Advertisement
A professional marketing strategy is another essential aspect of our rental management service along the 30A corridor in Seagrove Beach. This behind-the-scenes detail keeps these affordably luxurious vacation homes in front of the right guests for you.
A detailed marketing strategy takes advantage of the best booking channels and most informed research to increase your property's exposure and maximize its income.
Administration
If you're looking for a trustworthy property management firm in Seagrove Beach, Beach Luxury Vacations has one of the most highly-recommended staff on 30A.
In addition to friendly and fast service, our rental property management in Seagrove Beach locations are a team of locals who are knowledgeable about the best amenities in the area and who genuinely want every visitor to enjoy this area as much as they do.
Concierge
All visitors receive ongoing boutique service with our concierge offerings. This personalized service makes Beach Luxury Vacations stand apart from other vacation rental management companies in Seagrove Beach.
Guests can conveniently experience bonfires on the beach, jet ski rentals, parasailing or a private chef through our thoughtful concierges—making memories worth returning for.
Housekeeping
Housekeeping staff maintains the highest standard of cleanliness for every vacation rental. Beginning at check-out, each home experiences a thorough cleaning, including laundering linens and refreshing amenity sets for guests.
To reinforce these high standards, each vacation home receives a 30-point inspection. This attention to detail puts the homeowner first by providing a sparkling clean and sanitary experience that keeps guests coming back.
Maintenance
When you're staying at a vacation house, you want to experience more "vacation" than "house". That is why we pride ourselves on quick-response time with local vendors to make sure no maintenance issue interrupts your stay in paradise.
Our all-inclusive maintenance services offer pool care, pest control, preventative maintenance and lawn care. If you haven't had time to polish the interior of your vacation home, our Seagrove Beach property management team can help with design too.
Accounting
Your home is an important investment. Choosing one of the premium property management companies in Seagrove Beach means deciding on a firm that will deliver trustworthy, personalized rental service to homeowners and guests alike.
Talking about money can be difficult, so we make our contracts easy-to-understand and never include hidden fees. Building trusting relationships is essential to the genuine hospitality you'll experience with our vacation rental management on 30A, Seagrove Beach.
Our Promise
At Beach Luxury Vacations, we prioritize exceptional luxury, best-in-class vacation rentals, property management services, and outstanding value on the Emerald Coast in the areas of 30A, Sandestin® & Miramar Beach, Florida. With over 35 years of property management experience, we pride ourselves on providing top-rated vacation rentals to our guests, and vacation rentals management packages to owners on Emerald Coast.
Exceptional Luxury
Our experienced team of property managers hand-selects the highest quality vacation homes to suit every style and requirement. We are confident that your Emerald Coast vacation rental will surpass your expectations.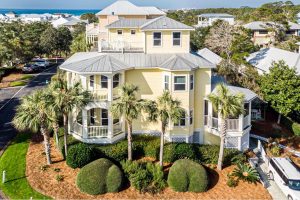 Best In-class Service
Every guest has access to dedicated reservationists who are available to ensure all your needs are met.
Our mission is to guarantee your experience is second to none.
Outstanding Value
We are committed to providing you the highest quality accommodations and services at the best possible value. Our extensive portfolio of professionally managed properties has something to fit every budget.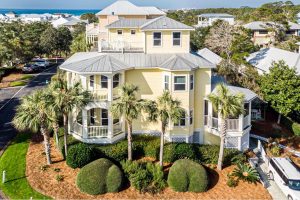 A Worthwhile, Seagrove Beach Luxury Rental Management Experience
When looking for your next vacation rental management company in Seagrove Beach, choose a firm that prioritizes boutique services and builds quality relationships, like Beach Luxury Vacations.
In addition to an exceptional Seagrove Beach property management experience, Beach Luxury Vacations assists guests with booking robust attractions like deep-sea fishing charters and bike rentals.
To inspire a new beginning with property management companies in Seagrove Beach, view our current portfolio of luxury rentals.
You're never short of places to eat in Destin Florida, an area of 30A with a smorgasbord of choice and plenty to suit every tastebud and social scene. And whichever Beach Luxury Vacations rental you're staying in, you won't be disappointed. From the most amazing...