Why Beach Luxury Vacations?
Are you looking for an experienced and professional property rental management company in Blue Mountain Beach? Named for its turquoise waters and blue lupine flowers, Blue Mountain Beach is a coastal neighborhood made for relaxation by the tranquil sea. If you own a vacation rental property in Blue Mountain Beach, you can improve your guest's experience and maximize your profit by hiring an expert vacation rental management company.
Beach Luxury Vacations provides professional vacation rental management services to keep your Blue Mountain property in peak condition. We also handle marketing, finances, and guests. If you need affordable yet expansive luxury management for your rental property, look no further.
If you are the proud owner of a house in 30A, Destin, or Miramar, then Bach Luxury Vacations is one of the highest-rated companies for managing vacation rental properties hassle-free, with high ROI and competitive low rates. We manage vacation rentals in Santa Rosa, Miramar Beach, Blue Mountain Beach, Gulf Place, Rosemary Beach, Destin, Grayton Beach, Dune Allen Beach, Seacrest Beach, Seagrove Beach, Seaside, and Watercolor beach.
Property Rental Management Services in
Blue Mountain Beach
Advertisements
See an influx of guests from our adaptive advertising plan that lists your property on popular websites.
Administration
We work with your guests, handle your finances, arrange for stays, provide inspections, and get your property certified.
24/7 Concierge Services
We deliver around-the-clock, personalized concierge services to your guests for a luxurious and comfortable vacation.
Housekeeping
Enjoy ceiling to floor cleaning and laundry services before your guest's arrival and after their departure.
Worry-Free Maintenance
We perform regular inspections and hire trusted vendors to maintain and repair your property around your guest's stay.
Accounting Solutions
We help to manage your finances from your Blue Mountain vacation rental property, including income, taxes, and fees.
Your Property Management Company in Blue
Mountain Beach
Beach Luxury Vacations is a luxury property management firm with over 35 years of vacation rental management experience on 30A, including Blue Mountain Beach. Our property managers go above and beyond to provide customized vacation rental services to you and your Blue Mountain Beach home guests. We enable all our owners to meet their rental goals with ease.
When they work with our property management company, homeowners have flexibility in choosing services they need to maximize returns from their Blue Mountain Beach vacation rental home, no matter their budget. With over 35 years of experience, our Blue Mountain vacation rental management team has delivered consistently high-quality amenities and assistance.
As one of the "highest touch" property management companies in Blue Mountain Beach, we strive to keep your rental property perfect year-round for you and your tenants.
Whatever you need, be it advertising, maintenance, housekeeping, or finances, we have your back. Furthermore, we charge no hidden fees, so you know exactly what you are getting.
As one of the "highest touch" property management companies in Blue Mountain Beach, we strive to keep your rental property perfect year-round for you and your tenants.
Whatever you need, be it advertising, maintenance, housekeeping, or finances, we have your back. Furthermore, we charge no hidden fees, so you know exactly what you are getting.
Filter & Pool Programs
Includes routinely changing air filters
Add-On Lawn Care
We hire a lawn care service and take care of all payments and scheduling (price based on vendor quote)
Add-On Pest Control
Pest control and termite services ($92 quarterly for pest control, and termite price based on vendor quote)

Can't wait to go back
Beach Bumminn is well located to the beach and several locally favorite restaurants, shops, and bars. The house is well furnished and decorated. Located on 30A this has become one of my new favorite places to stay!

5 Star
House was beautiful and all accommodations was what we expected, the only thing I can think of that we could have used was to have beach chairs available for use. I look forward to renting from this property management again.

Just what we were looking for!
Perfect location! Easy access to the beach, easy access to restaurants and stores. Beach was not crowded due to the private access and preserve area just west of this location.

Bella Vita
Our family reunion at Bella Vita was a great one! We enjoyed the accommodations and space the property had to offer for our group of 8 adults and 8 children. 
Benefits to Owners
Our 30A Blue Mountain Beach rental property management firm wants to benefit you. We make sure you never lift a finger to take care of your Blue Mountain beach luxury rental.
We work with you to create and manage a custom-tailored plan to market and maintain your Blue Mountain Beach luxury rental property. Through open communication, we strive to craft a clear, achievable plan to maximize your profit.
Moreover, Beach Luxury Vacations is one of the top rated vacation rental management companies on 30A, which is testimony to our dedication to managing your Blue Mountain Beach vacation rental property. We know the industry well and understand the appeal of the 30A region. Our staff lives in the area, giving them more insight as to what vacationers want from a property.
Lastly, we charge competitive fees vs. many of our competitors. We want to serve you, not the other way around. With low commission rates, our vacation rental management firm in 30A Blue Mountain Beach goes above and beyond to serve you, your guests, and your property at an affordable price.
Your Vacation Rental Management Package for
Blue Mountain Beach
When hiring a rental property management company in Blue Mountain Beach, you should know what to expect. Here is what we offer:
Advertisement
On a bi-monthly basis, we perform a Competitive Market Analysis to see how we can improve your personalized marketing strategy. Our Blue Mountain vacation rental management team will brief you on how we can optimize your return on your property investment.
One of our successful strategies involves advertising your vacation rental property on popular websites, such as Airbnb, Expedia, HomeAway, Facebook, Google, VRBO, and of course, Beach Luxury Vacations. Our local Blue Mountain Beach property management staff even attends events on 30A to advertise your property in person.
Our website has a top-of-the-line digital booking system that maximizes your profit. Also, we take complimentary professional photographs to improve your digital presence every time you renovate your property.
Administration
Before visitors book the location, a professional Blue Mountain Beach property manager or team member will communicate with guests to answer their questions. The rental management team will collect rental fees, liability forms, and rental contracts before guests arrive at your Blue Mountain Beach property. Once they have chosen your property, we work with them to map their check-in arrangements.
Concierge
To give your guests an idyllic vacation experience, we give them our complete attention before, during, and after their stay. We provide concierge services throughout your guests' stay, including:
Emergency maintenance
Amenity instructions
Property information emails
We will answer any of their questions to reduce your stress as a property owner.
Housekeeping
Our housekeeping services create a welcoming atmosphere for your guests, delivering fresh sheets and squeaky-clean furnishings. After their departure, the laundry and cleaning crew will eliminate any trace of their stay.
We will accommodate your existing housekeeper if you have one, or we can hire a new one from one of our approved companies.
The guests receive the charges for standard room cleans while property owners pay for off-site laundry.
Maintenance
Before your guests arrive, our rental property managers inspect your Blue Mountain property for any repairs or maintenance needed. We will restock items like toilet paper and coffee filters and hire a trusted vendor to perform any repairs on your amenities.
Our Blue Mountain Beach vacation rental management team handles minor issues automatically, but we will contact you about larger problems to determine the course of action. If required, we can set a maintenance cap to reduce the amount spent on minor issues. Any costs are deducted from your monthly income.
For an extra charge, we can change your A/C filters, hire gardening services, and work with pest control.
Accounting
Our 30A Blue Mountain Beach rental management team handles all of your tax issues:
State tourist taxes
Walton County tourist taxes
Differential tax
Tax rates
Also, we register your property with the Florida Department of Revenue & Taxes.
Our Promise
At Beach Luxury Vacations, we prioritize exceptional luxury, best-in-class vacation rentals, property management services, and outstanding value on the Emerald Coast in the areas of 30A, Sandestin® & Miramar Beach, Florida. With over 35 years of property management experience, we pride ourselves on providing top-rated vacation rentals to our guests, and vacation rentals management packages to owners on Emerald Coast.
Exceptional Luxury
Our experienced team of property managers hand-selects the highest quality vacation homes to suit every style and requirement. We are confident that your Emerald Coast vacation rental will surpass your expectations.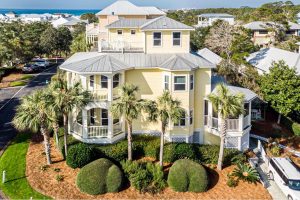 Best In-class Service
Every guest has access to dedicated reservationists who are available to ensure all your needs are met.
Our mission is to guarantee your experience is second to none.
Outstanding Value
We are committed to providing you the highest quality accommodations and services at the best possible value. Our extensive portfolio of professionally managed properties has something to fit every budget.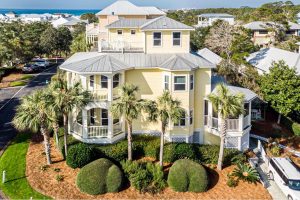 A Worthwhile, Blue Mountain Beach Luxury Rental Management Experience
Beach Luxury Vacations strives to provide an excellent property management experience in Blue Mountain Beach, and across 30A. Our professional team seeks to give you the best rental management services that meet and exceed all of your needs.
Property management in 30A Blue Mountain Beach doesn't have to be bland. We offer a diverse range of activities to create a memorable vacation for your guests. Whether you want to take a sunset cruise on a yacht, rent a jet ski, or do yoga on the beach, we have something for everyone to enjoy.
Check out our Rent a House page to see more of the gorgeous 30A, Miramar Beach & Destin properties we manage. Contact us today to join in on the fun.
You're never short of places to eat in Destin Florida, an area of 30A with a smorgasbord of choice and plenty to suit every tastebud and social scene. And whichever Beach Luxury Vacations rental you're staying in, you won't be disappointed. From the most amazing...